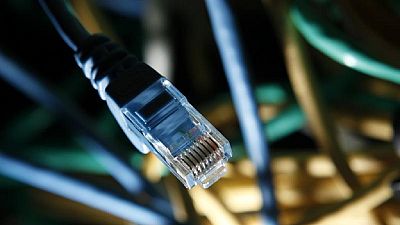 Ethiopian authorities have restored internet access across the country a little over a week after imposed a blackout, the BBC reports.
According to the authorities, the blockage was to preserve the integrity of nationwide examinations that were slated between May 31 and June 8.
The Grade 10 and 12 exams are for university entrance purposes and also for enrollment into national vocational courses. Thousands of students took the Grade 10 exams between May 31 until June 2 whiles others took the Grade 12 papers between June 5 and June 8.
"The shutdown is aimed at preventing a repeat of leaks that occurred last year," Mohammed Seid, public relations director of Ethiopia's Office for Government Communications Affairs, told Reuters.
"We are being proactive. We want our students to concentrate and be free of the psychological pressure and distractions that this brings," he added. There was a widespread leakage of exams papers last year leading to a cancellation of papers.
There were exceptions to the blackout as diplomatic and international institutions, banks and top hospitality outfits still had access amidst the blackout.
Beside shutdowns related to education, the government has also blocked internet in the wake of anti-government protests that hit the country last year. Addis Ababa said social media was to blame for spreading protests in the Amhara and Oromia regions.
The government said social media was being used to instigate the mass action that led to deaths of protesters. Ethiopia filters internet regularly using firewalls which often slows network access.
Across Africa, internet blackouts are increasingly becoming popular especially for political reasons. Uganda and Congo Republic blocked access during presidential elections in 2016. The most recent one was a three-month blockage by authorities in Cameroon's anglophone region.
A United Nations Human Rights Council resolution last year declared the restrictions of internet access as a violation of human rights.
[Source:- africanews]