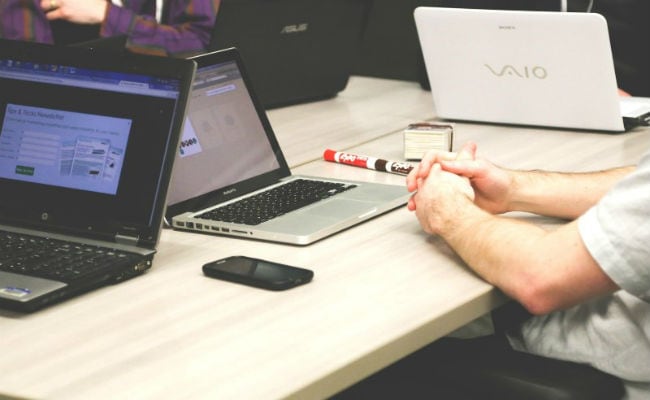 Still, in the heart of India's start-up ecosystem, entrepreneurs are optimistic.
32-year-old Gaurav Manchanda was thrilled when the web search portal Ask Me.com hired him as a deputy manager towards the end of 2015. But 6 months later in 2016, the story changed quite suddenly. "In July and August we didn't get any salaries. Then we were suddenly told to work from home, and never heard from them again. There was no HR department to communicate with, no email communication, nothing," Mr Manchanda shares. By the end of August 2016, Askme.com shut shop citing lack of funds, and all of their 4,000 employees were let go. Since then, he has applied for 10 to 15 jobs, with no luck.
Mr Manchanda is one of 9,000 employees who have been handed pink slips by start-ups since August 2015, according to a report by Xeler8. Fast paced growth in 2015 meant start-ups burnt cash at rapid rates, and internet businesses also took a beating. Snapdeal's founders spoke of mistakes made and lessons learnt while reaching the edge of the cliff as the company laid off some 600 people. Fashion portals Yepme, Tolexo and Craftsvilla also have similar stories to tell, as does Stayzilla, a homestay start-up. And most of these layoffs are a result of cost cuts and lack of profitability, we're told by Harshdeep Rapal, founder of the now defunct food-tech start-up EazyMeals. "Initially we thought the unit economics would work out, but they didn't. Eventually we had to shut shop, and let go of our entire team of 18," Mr Rapal shares.
Still, in the heart of India's start-up ecosystem, entrepreneurs are optimistic. Several Bengaluru-based founders claim these layoffs are cyclical and not a reflection of trouble in the ecosystem, such as Rajesh Kumar of Chalkstreet says, "honestly, many of these reports about mass layoffs are exaggerated." His co-founder Venkataraghulan adds, "if you've over-hired, you will have to trim and layoff eventually. It's natural."
Some cash-strapped entrepreneurs even shut shop, only to restart with a new idea, such as Thirukumaran NagaranjanSharath Loganathan, co-founders of the agri-marketing platform Ninjacart. In 2012, before Ninjacart, the duo founded the ed-tech start-up only to close shutters in 2013 since they couldn't monetise the company. "If you are solving a pain point it should be monetizeable also. EduRaft idea was good but not monetizeable," Mr Loganathan adds.
The task for India's start-ups, we're told, is not staying a 'start-up' for long. "Start-ups are wonderful, India has become the world's 3rd largest start-up ecosystem and that's great. But they can't stay start-ups forever. Eventually they have to scale up and become companies, that's how they survive," says AD Singh, Secretary General of the Federation of Indian Chambers of Commerce & Industry (FICCI).
However, the start-up ecosystem isn't the only one making headlines for mass pink slips. In January this year, Infosys reportedly released 9,000 employees as a result of automation, and other IT sector players such as Microsoft and Aircel have also followed suit. What sets these layoffs apart from start-ups, experts say, is how they are handled. Salim Ahmed, an ex-employee of Snapdeal's warehouse in Gurgaon, says he was given no warning or compensation when he was suddenly let go from his job as a quality checker last month. "One day I took the bus to work and when I got to the warehouse, my supervisor told me I no longer had a job there." Despite having a Bachelor of Arts degree, Mr Ahmed has not managed to find a job despite several attempts since he was fired.
This is where start-ups must improve and be more professional, experts say. "Layoffs are natural, they happen. It's about the nature of these layoffs. Some of these startup employees didn't know they were being laid off until the final day, some didn't get any notice period and some didn't even get paid salaries they were due. Here, start-ups can learn from bigger, more experienced firms," adds Ashok Madaravally, Director of NASSCOM.
["source-ndtv"]